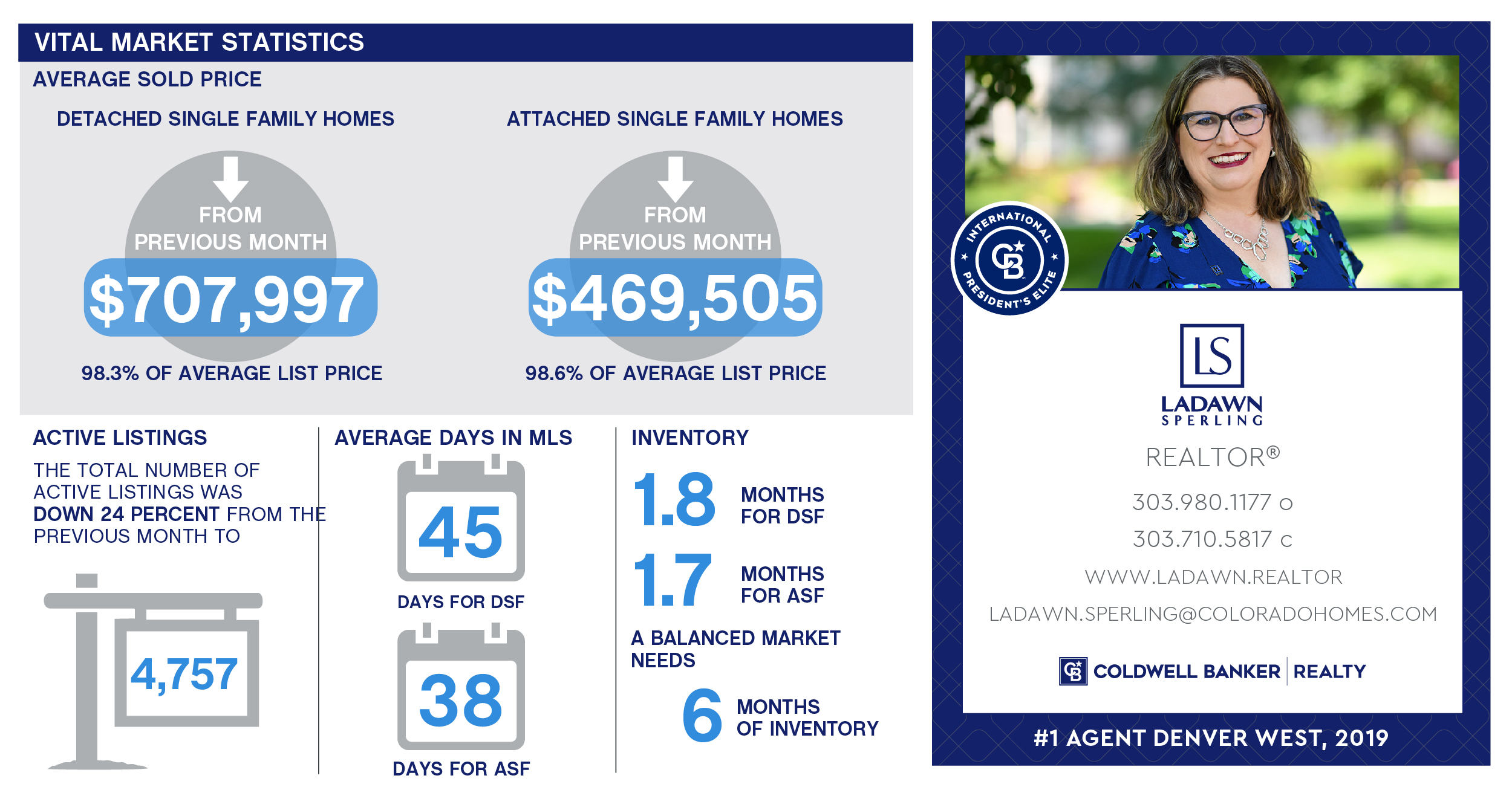 Market Ends the Year More Balanced – January 2023 Metro Denver Market Update
A drop in buyer demand entering the holiday season and sellers still pricing homes too high resulted in a jump in the average number of days homes remained on the market. Since May 2022, when home prices in the Denver Metro area reached their peak, the average Denver home price has declined by nearly 5%, but this is following an appreciation of almost 45% since January 2020.
December's vital statistics for all homes – detached single family (DSF) and attached single family (ASF) combined – included:
The average price for homes was down 3% compared to the previous month but up 2% from December 2021;
The average days in the MLS were up 26% from the prior month and 139% from a year ago; and
Active listings at month end were down 24% from November but up 222% from this time last year.
The housing market in the second half of 2022 cooled off significantly compared to the prior year period as the pace of interest rate increases was the worst in history, but many see this as a necessary correction. In a guest post for the Denver Metro Association of Realtors, Nicole Reuth states that interest rates have likely hit their peak and inflation (including wage inflation due to job losses) should decrease, translating to 2023 being a normalizing year for home prices, inventory, rates and demand.
If you need any advice or assistance navigating our real estate market, contact me today at 303.710.5817 or ladawn.sperling@coloradohomes.com. I am never too busy for your referrals.
This update is based on information provided by the Denver Metro Association of Realtors® for the period of December 1, 2022, through December 31, 2022, for the following counties: Adams, Arapahoe, Boulder, Broomfield, Clear Creek, Denver, Douglas, Elbert, Gilpin, Jefferson and Park.