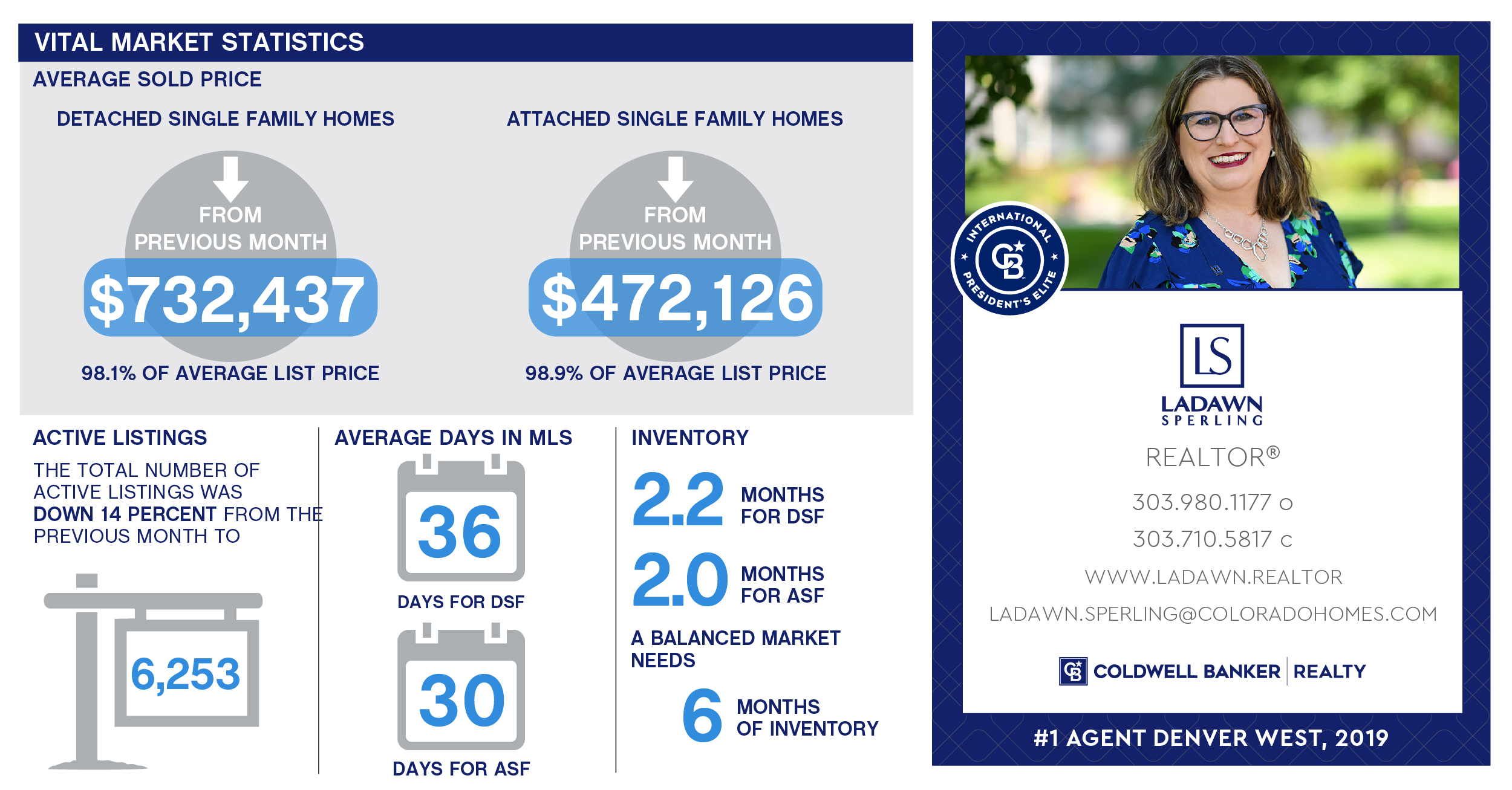 Market Cools but Prices Still up From a Year Ago – November 2022 Metro Denver Market Update
The drop in inventory from the previous month follows the typical slowdown at the end of the year as people wait until after the holidays to list their homes. Although prices were up year-over-year, homes are sitting on the market an average of 34 days – more than double the time a year ago.
November's vital statistics for all homes – detached single family (DSF) and attached single family (ASF) combined – included:
The average price for homes was down slightly compared to the previous month but up 5% from November 2021;
The average days in the MLS were up 21% from the prior month and 127% from a year ago; and
Active listings at month end were down 14% from October but up 178% from this time last year.
A recent report from Redfin highlights the slowdown in the Denver market. The study compared Redfin listings in the area and found that the percentage of listings facing competition decreased from 62.3% in October 2021 to 27.2% in October 2022, and the percentage of pending sales that fell out of contract grew from 8.6% in 2021 to 20.5% in 2022. The frequency of price reductions appears to have peaked in November as agents and sellers make the adjustments needed for this evolving market.
If you need any advice or assistance navigating our real estate market, contact me today at 303.710.5817 or ladawn.sperling@coloradohomes.com. I am never too busy for your referrals.
This update is based on information provided by the Denver Metro Association of Realtors® for the period of November 1, 2022, through November 3o, 2022, for the following counties: Adams, Arapahoe, Boulder, Broomfield, Clear Creek, Denver, Douglas, Elbert, Gilpin, Jefferson and Park.