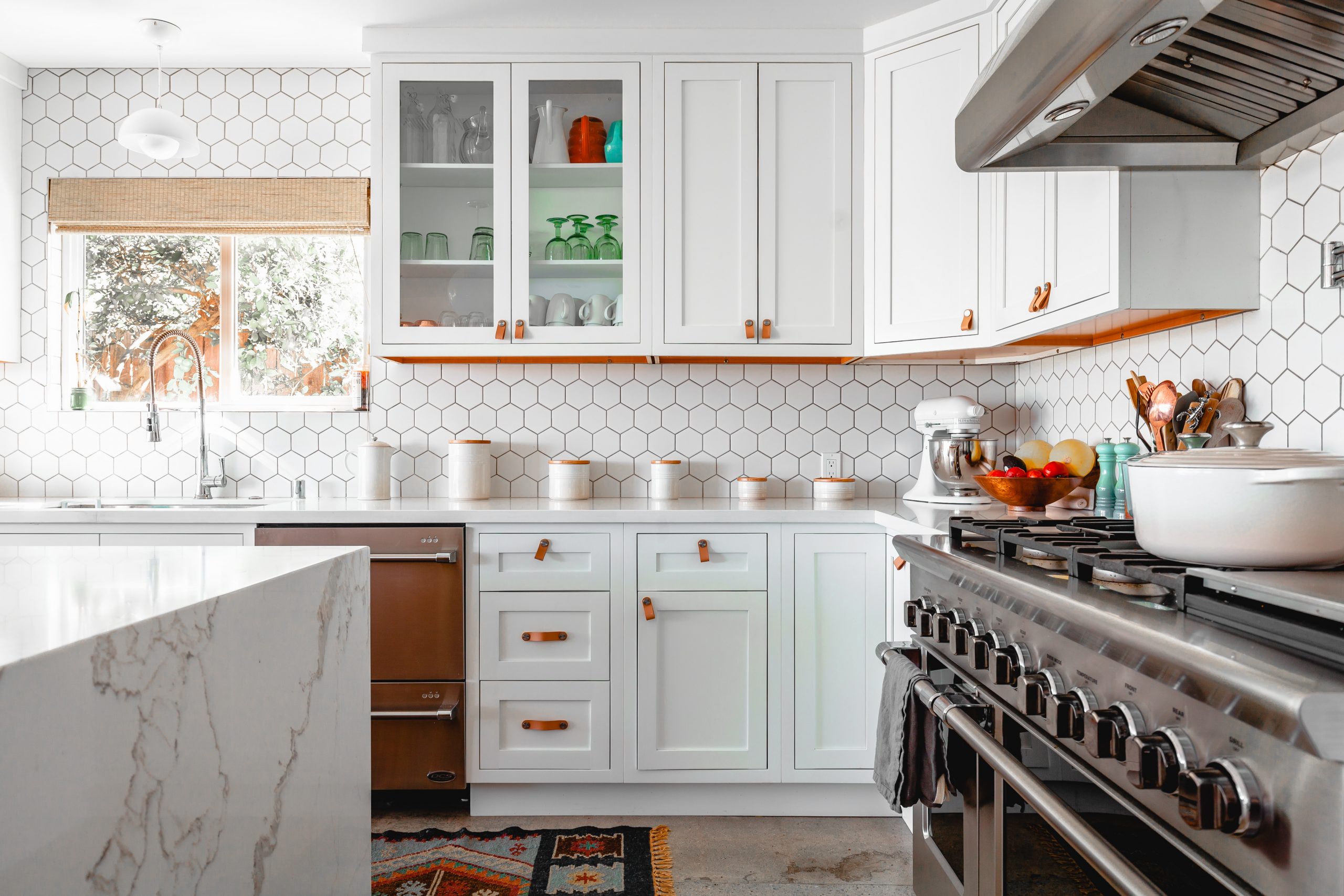 Looking to make some upgrades and wondering which will have the biggest pay off? If you guessed kitchen and bathrooms, you're spot on. Another good one is landscaping. Whether they're big or small, a few upgrades can pay big dividends when it's time to sell your home. Follow these tips to prioritize and put more money in your pocket when you're ready to sell.
Before you do anything, make sure you consider the value of your house, the neighborhood, the housing market where you live and how soon you will sell after you make the improvements. If you live in a neighborhood where properties are selling for $300,000, doing a $150,000 renovation may not add as much to your property value as you might think.
Kitchens and Baths
One thing to keep in mind is that just because a remodel is expensive doesn't necessarily mean it will give you the best return on investment. Even minor updates can yield a big return. Consider painting, refinishing surfaces and upgrading appliances, which can lead to a big pay out. Sticking to a budget is always important, and keep in mind that an average, medium-sized kitchen remodel can cost between $20,000 – $50,000, while the average bathroom remodel is $10,000. In most cases, homeowners see a return of a 100% or more with a kitchen or bath remodel, so it's definitely well worth the investment. Plus, you get to live in a beautiful new space.
A Finished Basement
If finishing your basement is something you've been putting off, now might be the perfect time. According to cost versus value surveys conducted annually by Remodeling magazine, "The average return on investment for a basement project is around 75 cents on the dollar. Besides the financial gains, refinishing a basement will add new functionality to your home: more bedrooms, more efficient storage and more space for entertaining." Seems like a sure-fire win, win.
Add Curb Appeal
When buyers see that the outside of the property is taken care of, they'll be more excited to see the inside. Remember, first impressions make lasting impressions. According to Anji, "Curb appeal can increase your home value by 7%. Buyers are increasingly prioritizing outdoor living spaces and an attractive lawn has the biggest ROI at 256%. Trees can add $1,000 to $10,000 to your home value and simple landscape maintenance tasks usually pay for themselves."
Whether you're in the market to sell your home or just want to make some budget-friendly renovations that you and your family can enjoy, making the right upgrades can help enhance your quality of life and add a few more dollars to your bank account down the road.